ESP Guitars aka ESP Company Limited is the trade name of Kabushiki Gaisha, a Japanese guitar manufacturer that builds electric guitars and basses. The company is based in Japan and also in the USA and builds distinctive products for each prospective market.
Like many other companies, ESP only build mass produced guitars and basses, but custom shop instruments as well.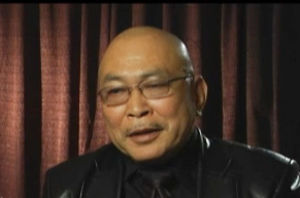 Hisatake Shibuya


The company had its beginning in 1975 when Hisatake Shibuya opened a shop in Tokyo called Electric Sound Products. His store sold replacement parts for guitars. He gained a good reputation for providing high quality parts.
Shortly after opening his shop began crafting their own guitars under the
ESP brand
and
Navigator brand
in the Japanese market. Ronnie Wood became aware of ESP instruments and began using them. By the 1980's ESP replacement parts were introduced in the USA.
ESP 400 Series 1984
By 1984 ESP began building custom guitars for well known artists including Vernon Reid, Vinnie Vincent and Bruce Kulick. Around this same era ESP introduced the
400 Series
to US markets.
By 1985 guitarist George Lynch discovered ESP guitars while touring
Tokyo
. He was looking for a replacement neck and walked into Mr. Shibuya's shop.
The result of this encounter was his
Kamikaze guitar
, which became ESP's first signature model. This was followed by several other models including the M1 Standard, MI Customer, Horizon Custom and Surveyor bass.
ESP USA president, Matt Masciandaro
By 1989
ESP moved their headquarters to New York City'
s music row on
48th Street
. During the early 1990's ESP
USA
concentrated on expanding its signature series of guitars and basses as well as its Custom shop series. The replacement parts business was discontinued.
In 1993 ESP moved their headquarters to Los Angeles on Sunset Boulevard.
A few years later the LTD series was created to produce high quality guitars and basses and a consumer friendly price. ESP also introduced Korean and Indonesian made LTD instruments. Due to high tariffs ESP quit selling much of its Japanese made guitars in the
United States
. This resumed in 2000 when trade regulations became more favorable.
'96 ESP LTD
In 1996, ESP started
LTD series
. These guitars are similar to lower-end ESP guitars, but are more affordable and cater mainly for markets outside of
Japan
. The 1000 series LTD's are made on an assembly line in
Korea
and the 401 series and below are made in
Indonesia
. The LTD bass guitars, including the B-204 are beginner and intermediate player models, which are built in
Korea
.
By 2002 ESP was moving up in the ranks and outselling their competition. Much of the could be attributed to Fender buying out Jackson Guitars. Fender had hoped this purchase would increase their sales and presence with Heavy Metal players, however many of the top artists that were using
Jackson
guitar jumped ship and either endorsed ESP or Dean guitars.
2005 ESP Paramount
By 2005 ESP introduced their Xtone Line which included the
Paramount semi-hollow Series
.
ESP JH Truckster
This was ESP's 30th Anniversary and to celebrate they created the
James Hetfield Truckster model
in their signature line-up.
By the following year ESP was offering 22 new Signature and Standard models at the NAMM Winter Show, which included the ESP LTD EC-500 and ESP LTD B-500. Artists at the ESP booth that were autographing guitars included Dave Mustaine, George Lynch, Stephen Carpenter, Michael Wilson and Page Hamilton.
ESP hand builds its Custom Shop and Original Series models in Japan. The Standard Series models are made in Japan at the company's factory.
ESP Grassroot/Edwards
ESP also builds several lines of guitars that are only sold in
Japan
. The lower end line is called Grassroots and the mid-range models are sold under the
Edwards designation.
ESP EX (extended range) LTD
The ESP EX (extended range) line is a series of guitars that were produced in Europe,
Japan
and the
USA
under the ESP logo. These models were very similar to Gibson Explorers and the Gibson Musical Instrument Company took exception.
Numerous sites state Gibson sued ESP Guitars. I cannot find any source to corroborate that fact. However, ESP did make changes to the instruments.
James Hetfield
is probably the most renowned user of the ESP EXP series, which he has been using since the late 80's. He further popularized the series with his legendary "EET FUK" EXP and his custom
ESP JH-2
, a black EXP with
diamond plating
.
Currently Musician's Friend offers
155 different ESP models.
\