Some of this article was gleaned from Crain's New York Business Magazine
Stan Jay
was the owner of Mandolin Brothers, the well-known guitar shop on Staten Island. This was a destination for ordinary guitarists, guitar afficionados and serious musicians and collectors since its opening in 1971. Stan became seriously ill last year and passed away in October of 2014 at age 71.
His passing was a shock to the vintage guitar industry.
George Gruhn,
owner of his own well-known Nashville Tennessee guitar store couldn't say enough kinds words about his friend.
Guitar Afficionado Magazine
once bestowed the title of "Lord of the Strings" on his Stan.
photo by Bruce Ennis
His store and its assets were passed on to his wife Bea Jay, who has done her best, along with other family members to run the business and keep Stan's dream alive. However the stores revenue has been in decline since
Stan's passing
.
1642 Forest Avenue, Staten Island NY
Mandolin Brothers
became a haunt for such famous players such as Paul McCartney Bruce Springsteen, Bob Dylan, George Harrison and many others.
When actor Christopher Guest needed a banjo for the film,
"Like A Mighty Wind"
, he went to Mandolin Brothers to purchase a vintage Gibson long neck banjo and even got some lessons.
Paul McCartney sent his
1963 Hofner 500/1 bass
there for repairs. For years he claimed he could not get the bass to play in tune. Mandolin Brothers fixed it
Bea, Stan's widow is 68 and hoping to retire. Her children,
Alison
and
Eric
have other life plans, but all have stepped in to keep the family business going. But they are now making plans to wind business down.
Staffers are no longer employed full-time a
nd the shop is closing early and is only open by appointment.
The stock has dwindled from nearly
800 rare vintage instruments
to around 130. Sadly, also gone is Stan Jay's remarkable knowledge of the vintage instrument market.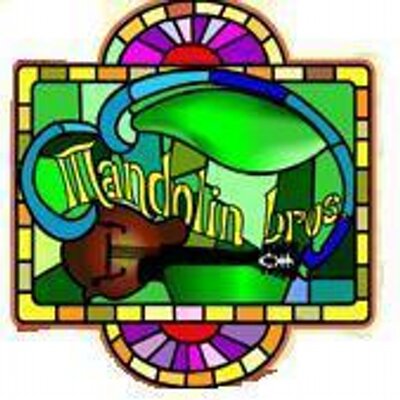 Mr. Jay was never a great guitarist, in fact he didn't learn how to play until after the early 1970's. He started the shop by trading a $10 mandolin he purchased at a pawn shop for the use of a Saab vehicle for one summer while he was in California.
He discovered he had a knack for this sort of business and along with his business partner, with
his business partner, Hap Kuffner,
purchased a second story walk-up in Staten Island.
George Gruhn and Stan Werbin
Though there are many privately owned guitar stores throughout the country, only a few business like Mandolin Brothers specialize exclusively in vintage instruments are left throughout the United States.
I can only think of
Gruhns in Nashville
,
Elderly Instruments
in Lansing Michigan,
Norman's Rare Guitars
in Tarzana, Califiornia and
Mike's Music
in Cincinnati Ohio and Covington Kentucky.
Mandolin Brothers had once stocked the
D'Angelico Teardrop New Yorker
that was first owned and commisioned by Peter Giraldi and was being displayed at the Metropolitan Museum of Art's Guitar Heroes exhibit.
The shop also featured
Elvis Presley's 1958 Gibson LG-1
.
And they had a pre-war National resonator ukulele that was purchased by George Harrison during a visit to the store.
Joni Mitchell at Mandolin Brothers
Joni Mitchell bought a Gibson K-4 Mandocello and a
1913 Martin 000-28
.
Some of Mandolin Brothers famous customers
Stan Jay eventually bought out his partner and moved the business to its current location. His kids did part-time work there while in school, but now co-manage the store with their mother and are hoping to find a buyer before they are forced to go out of business.
I certainly hope an interested buyer is found to take over this long standing and well loved guitar business.